ZACK BENNETT, WRITER/DIRECTOR/PRODUCER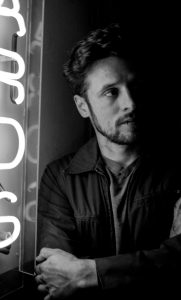 Zack Bennett was born and raised in the small, rural mining town of Grass Valley, California. He began performing on stage at the age of 8 when his 3rd grade teacher decided that while his high energy and incredibly loud voice weren't great for the classroom, it'd be perfect for the stage.
By the time the concept of careers came into Zack's mind, he had already been spending all of his free time on stage or making videos with his old Digital 8 camcorder. He taught himself how to edit on an early Final Cut system by the time he was a Freshman in high school. It was clear from an early age that he was destined to make movies.
As soon as the first opportunity presented itself, Bennett lept into the unknown, graduating from high school early at the age of 16 and moving to Los Angeles for his first pilot season. Within 3 months he had booked his first professional acting job, a commercial directed by industry titan John Seale (Rain Man, Dead Poets Society, Mad Max: Fury Road).
After that there was no turning back and Zack has been working professionally in Los Angeles for over 10 years. He has acted in dozens of feature films, short films, commercials and television. He has worked with a wide range of talent including Faye Dunaway (China Town, Network), Ed Asner (The Mary Tyler Moore Show, Up), Rob Cohen (The Fast and the Furious, Stealth) and many, many more.
Bennett has studied closely with world renowned acting coaches D.W. Brown & Elaine Williams at the Joanne Baron/D.W. Brown studio; a studio that has produced names such as Halle Berry, Robin Wright, Jeff Goldblum and Patrick Dempsey.
Zack's turn into the vast realm behind the camera began when he and lifelong friend Kevin Schlanser decided to produce and direct their first feature together. The feature length documentary would soon become known as "The Ataxian."
Just as with acting, he found himself enthralled with the world of production and having spent thousands of hours learning the technical aspects of making films he has since developed an impressive framework and even deeper love for the art form. His work and relationships have spanned world famous artists including Hall of Fame musician Jason Newsted (Metallica), world class dancers including Andrea Schermoly (Netherlands Dans Theatre), and Ashley Bouder (New York City Ballet), and many other talented actors, musicians and artists.
Bennett conveys a tremendous sense of gratitude for the opportunities he's been given during his career. He owes a great deal to Valerie McCaffrey (American History X, Babe, Hard Candy) and Sean Michael Beyer (Down the P.C.H., Poor Paul) for the tremendous roll in which they've played in his life both personally and professionally.
Having spent over a decade learning his craft and honing his skills, Bennett is incredibly excited for the future, and at 26 years of age, he is just getting started.
KEVIN SCHLANSER, WRITER/DIRECTOR/PRODUCER
Kevin Schlanser was born on June 6, 1987, in the small town of Grass Valley California. He was introduced to film and photography at a young age by his father David, and would later start saving money to begin buying his own digital video cameras and teaching himself to edit.
After high school Kevin moved to Los Angeles to pursue a career in film, briefly attending the New York Film Academy's program for directing where he met actress Jessica Rose and began working on the YouTube sensation Lonelygirl15, a subsequent spin-off, and then a web series accompaniment to Harper's Island on CBS.
During this time he also directed The Utopian, a short film starring Guillermo Diaz (Half Baked, Scandal) and Richard Riehle (Office Space, Glory) which played as a selection at the Palm Springs International Film Festival.
While still interested in directing, Kevin has slowly gravitated back to where it all began, and over the last several years has been working predominantly as a cinematographer on everything from features to short films and music videos. Most recently he was the cinematographer on the contemporary dance film "In Passing" by acclaimed choreographer Andrea Schermoly and starring Ashley Bouder of the New York City Ballet, premiering at the Joyce Theatre in August, 2015.
NATE ADAMS, PRODUCER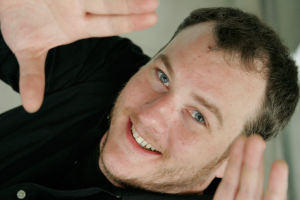 Nathan Adams is a producer and post supervisor who has spent his entire life in the creative arts. Beginning with cello at age 7, Nathan now plays over 11 different instruments. As a recording engineer during the 1990's, Nathan worked with top music industry artists in some of the world's most legendary recording studios.
By 2003, Nathan had transitioned almost completely from sound to picture, consulting for independent filmmakers and documentarians on production and post workflow solutions.
In 2008, Nathan started his own company, Cinematomic, generating dozens of credits for award-winning documentaries and feature films. Nathan continues to offer technical consulting and post production services for Cinematomic.
SARAH DEWITT, EDITOR/ASSOCIATE PRODUCER
Sarah DeWitt is a Technical Director and Editor with diverse experience in television production. She's worked on several shows including Dancing with the Stars, Extreme Makeover: Home Edition and Big Brother. Currently she works as a Technical Director in live sports at TVG and the FOX Sports network. Sarah first heard about "The Ataxian" through her high school friend and FA patient, Erin. She contacted the filmmakers to offer any help she could and has since become an integral member of "The Ataxian" crew serving as an Editor and Associate Producer.








BRANDON ROBERTS, COMPOSER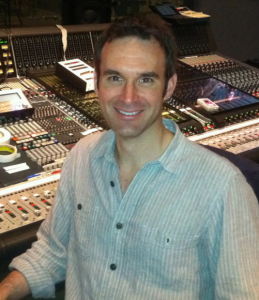 From the dark dramatic tension of World War Z, to the pulsing orchestral action of The Wolverine, Brandon Roberts' music can be found all over the film scoring world today. Surrounded by the eclectic musical scene of his hometown, Carmel, CA, Brandon developed his musical interests at a young age earning awards from Clint Eastwood and The Monterey Jazz Festival. In 1995 he began studies at the University of Southern California where he composed for many of the jazz ensembles. In addition, he began writing for orchestra and soon entered into the prestigious USC Scoring for Motion Pictures & Television graduate program. Here he studied with industry greats including Elmer Bernstein, David Raksin and Christopher Young.
Upon graduating from the University of Southern California, Brandon continued composing for films, television and albums in a wide range of styles. Composition projects include such large-scale feature films as Scream 4, The Wolverine, Warm Bodies, and World War Z. In addition, he has composed on several independent
features including The Woman In Black, Warm Bodies, and The A-List.
Brandon's music can be found in acclaimed television shows as well including Battlestar Galactica, Terminator: The Sarah Connor Chronicles, V, and, most recently, AMC's Revolutionary War spy drama, TURN.
Most recently, Brandon has been regularly collaborating with Marco Beltrami (The Hurt Locker, 3:10 To Yuma) on such projects as The Drop (starring Tom Hardy), The Woman in Black 2: Angel of Death, the second season of AMC's, TURN, The Giver (starring Jeff Bridges/Meryl Streep), and the upcoming Fox release, Fantastic Four.
Brandon currently resides in Los Angeles, CA.
SEAN FERNALD, MUSIC SUPERVISOR
Sean Fernald has worked on over 100 features along with various television series, film & video game trailers, advertising spots, corporate branding campaigns and more. Sean has 10+ years of major record label experience with MCA Records, Virgin Records, Capitol Records and Sony Music, specializing in visual marketing, music video (production and promotion) and music licensing and clearance for film, television and other media. Sean is a voting member of both N.A.R.A.S. (National Association of Recording Arts and Sciences) and the Guild of Music Supervisors.



TOM HAMILTON, EXECUTIVE PRODUCER
Tom Hamilton is Managing Partner of FA Life Sciences, an early stage biotech investment company focused on bridging the gap to cure Friedreich's ataxia (FA). He is also a member of the board of the Friedreich's Ataxia Research Alliance (FARA), where he met Kyle Bryant, the focus of the film, "The Ataxian." Tom and Kyle went to LA in early 2014 to meet with the film's directors. It was then that Tom became Executive Producer of the film and began his relationship with "The Ataxian" team. Tom's interests are in giving leverage to any project that would help raise awareness or push towards a cure for FA. To that end, Tom is also a board member and lead investor in Chondrial Therapeutics. Tom is also an owner and CEO of Conforms, an industrial manufacturing company. Prior to Conforms, Tom was a Managing Director and Strategic Advisor to the Head of Fixed Income, Currencies and Commodities at Barclays Capital in New York, New York. Tom was responsible for the build out of the Global Securitized Products businesses at Barclays along with Municipal Trading and Investment Banking. Prior to Barclays, Tom worked at Citigroup Global Markets, and began his career at Salomon Brothers, Inc. in New York. Tom is married with four children and resides in Rye, New York.